Shalach Manos - online
ONLINE ORDERING WILL BE AVAILABLE STARTING ON 2/8/2020
Mobile view of the QJC website
Press the

icon in the top left corner to view the mobile site menu. If you wish to view the desktop version, press the link at the bottom of this page.
Events and Calendar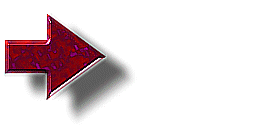 See sidebar for schedule and upcoming events at the QJC ⇒
including online RSVP
Check out the QJC Info and Our Community tabs at the top of this webpage for details.
Annual Appeal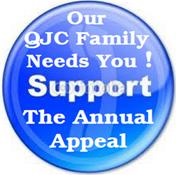 The Queens Jewish Center Needs You !
Please RESPOND GENEROUSLY
ShulCloud Launch
We are proud to announce the launch of Queens Jewish Center's new website. Some of the new and exciting features are:

* View and modify your account information online (bill payment integrated into site)
* iCal integration - see the shul schedule in your online calendar

There are additional features that will be released over the coming months.

Member signup instructions are as follows:

1) Click the Login button at the top of the page.
2) Click forgot password.
3) Enter the email address that the shul has on file for you. Then click Email Password.
4) You will receive an email with a link. Open that link and set your password, and other demographic data.

We ask that members update their family membership information (names, birthdays, yartzeits ) as soon as possible.

Please direct all questions to webmaster@MyQJC.org
QJC Members Online Benefits
Click Here to view content available only to QJC members who are logged in to their MyQJC.org online account.
My Account ~ view/update information from your QJC membership account.
QJC Bulletin ~ view the full-color QJC Bulletin, the shul's newsletter which is mailed out 6 times a year to our members.
QJC Alert System ~ hear the most recent QJC Phone Alerts that have been sent.
Joy of Kosher page ~ Jamie Geller & Joy of Kosher Brings Delicious Content to MyQJC.org.
Tue, February 18 2020
23 Shevat 5780
Today's Calendar
Shacharis

: 6:30a
Daf Yomi

: 9:30a
Maariv

: 7:30p
---
Tomorrow's Calendar
---
Friday Night
Candle Lighting

: 5:19p
Mincha

: 5:29p
Shabbos Day
Mishna Brurah

: 7:30a
Shacharis

: 7:45a
Shacharis

: 8:30a
Shacharis

: 9:00a
Talmud

: 10:30a
Daf Yomi

: 4:10p
Mincha

: 5:10p
Havdalah

: 6:19p
This week's Torah portion is

Parshas Mishpatim
Candle Lighting
Havdalah
Motzei Shabbos, Feb 22, 6:19p
Shabbos Mevarchim & Parshas Shekalim
View Calendar
The Rabbi Joseph Grunblatt Sanctuary Dedication (12/14/2014)
Click Here for video of the dedication ceremony and for newspaper articles related to the event.
Tue, February 18 2020 23 Shevat 5780